Here is a rough sketch of the traffic flow.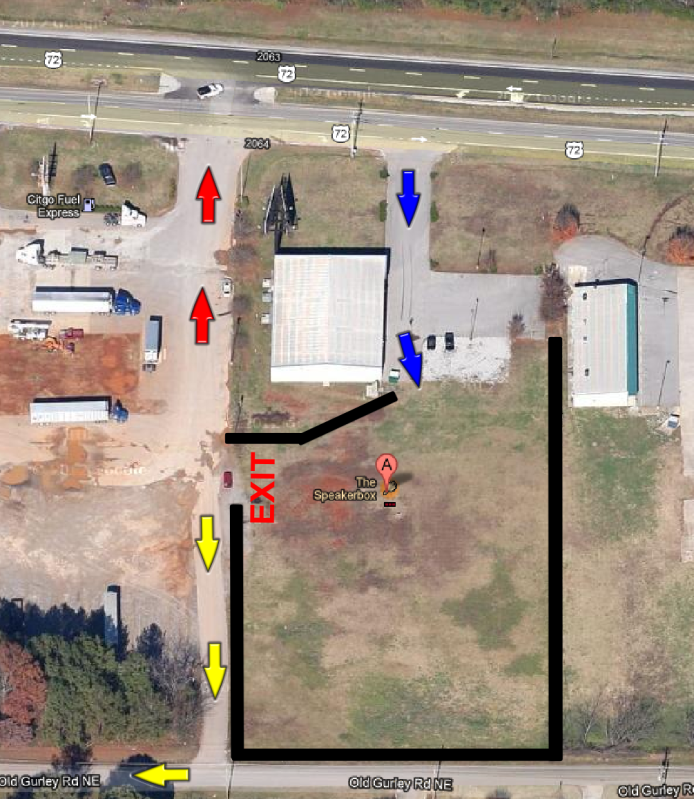 BLUE
arrows are the entrance.
RED
arrows are the exit to HWY 72
YELLOW
arrows are the exit to Old Gurley Road (which can take you to the Shields Rd. or Moores Mill Rd traffic lights)
BLACK
lines are boundaries of the parking areas.
The goal is to avoid two way traffic in front of the store. This exit plan also gives people the ability to cross the median instead of making a U-turn to head back West on 72.
HCS link:
http://huntsvillecarscene.com/showthrea ... z1xs6OyXey
Facebook Event link:
http://www.facebook.com/events/450461028298927/
I will update this thread as more details become available, but this should turn out even bigger than the March one.
Alabama does NOT play that day and Auburn plays Arkansas so that should be a late afternoon/evening game.